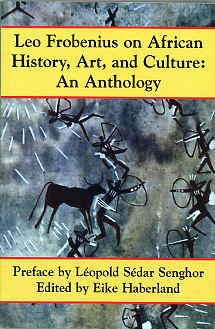 Leo Frobenius' pivotal works on African culture represented a landmark study in ethnography. His writings, when discovered by young African intellectuals studying in Europe in the early 1900s, reverberated throughout the community of Africans in search of cultural legitimacy. Frobenius was credited with restoring Black Africa's soul and identity in the early part of the last century.
His contributions and observations laid the groundwork for the concept of Négritude, which developed hand-in-hand with the self-determination of the Harlem Renaissance and was advanced by Léopold Sédar Senghor, who would later serve as the president of Senegal.
Illustrated with 24 color and black/white plates.