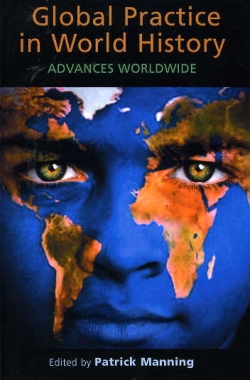 This volume presents the thinking and the activities of some of the most serious and successful practitioners of world history. The 15 contributors are experienced historians from ten countries dispersed across five continents. Their essays confirm the existence of an emerging worldwide discourse on the past of our planet, but they also reveal the distinctive conditions and local innovations of global historians in different parts of the world.They give particular attention to the emergence of formal institutions for study of world history. University departments, research institutions, international conferences, and the leaders of museums are now demonstrably involved in full-scale study of the human past at a global level. Work in these institutions will surely reveal new patterns, dispel some old beliefs, provoke debates, and demonstrate the need for still more research.
The book begins with the official report of the 2006 World History Research Agenda Symposium. This unusual conference, held in Boston, launched the formal discussion of priorities in world history research. In seven further chapters, the authors describe university-level study of the world at undergraduate and especially graduate levels, conveying some remarkable advances in conceptualization of the global past and explaining the curricula they have implemented for directing students in world historical research. The final four chapters turn to the other institutions that support the development of advanced studies in world history: journals, museums, and research institutes. Here the authors document the organizational innovations that have brought discussion of world history issues to wider audiences.
This is the second volume in the series on research in world history, produced by the World History Network, Inc. The previous volume, World History: Global and Local Interactions (Markus Wiener, 2005) displayed the accomplishments of Ph.D. students and graduates whose research focuses on topics in world history.